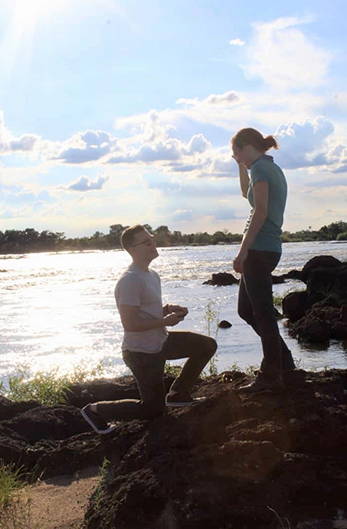 How they met
---
Bradley and Molly met after college, while both living in the South Side of Pittsburgh.
About the Proposal
---
During a pre-planned vacation to Africa, Bradley arranged a surprise sunset river cruise on the Zambezi river that cuts between the countries of Zambia and Zimbabwe (the river that eventually becomes Victoria Falls, one of the 7 wonders of the world). He coordinated the entire excursion, making certain not to spoil the surprise. During the tour, the boat driver suggested an "impromptu" exploratory stop on a small, uninhabited island in the middle of the river. It was here that Bradley proposed to Molly as the sun set over the African landscape in the background. The photographer who was posing as the driver's co-pilot was able to capture many stunning shots of the moment.
Looking Toward the Future
---
They are planning a summer of 2021 wedding. They are currently in the process of purchasing a house, and looking to get settled a bit before finalizing their plans.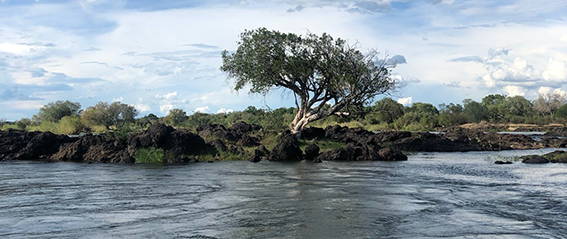 We love celebrating our Henne couples. Thank you for sharing your #HenneMoments with us!
---