How they met
---
Josh and Beth met at the young age of 10 in primary school in Prince Albert, Sk, Canada, where they quickly became friends. By the age of 13 they were already dating, and as they grew older their love for each other only grew stronger. Now 22, Josh plays Division 1 hockey for Mercyhurst University in Erie, PA. And Beth is in her final year of her bachelors of education in Prince Albert, Saskatchewan.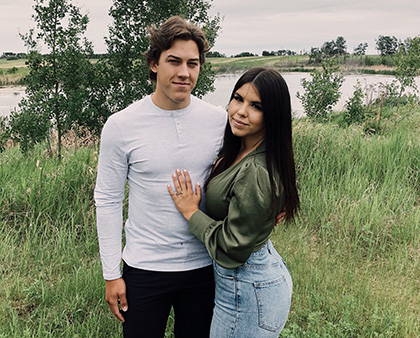 About the Proposal
---
Beth and Josh have always known that this was a forever love, and that it was only a matter of time before they committed themselves to one another for life. They began looking for the right Sirius Star diamond, and so when Henne Jewelers had the most perfect Marquise ring they went for it! The ring was so classic and elegant, it was perfect. In a way, they proposed to each other. This was something they both wanted and they are so excited for this next stage in their life.
Looking Toward the Future
---
Beth plans to work in Prince Albert as a teacher for the next two years while Josh finishes his bachelors degree in biology and last two years of college hockey in Erie, PA. After that the future is unknown but they know wherever life takes them they will be happy as long as they have each other!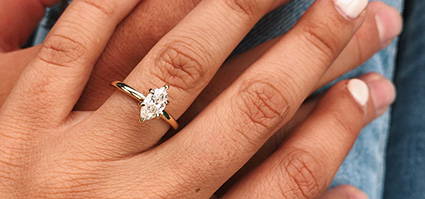 We love celebrating our Henne couples. Thank you for sharing your #HenneMoments with us!
---