How they met
---
Lee and Allison met 4 years ago at the roof top bar in Sienna Mercato. They are both originally from Pittsburgh, however Lee had just returned after 8 years in Cleveland for college and medical school. Their second date was an impromptu 30-mile bike ride and that soon became their favorite activity to do together.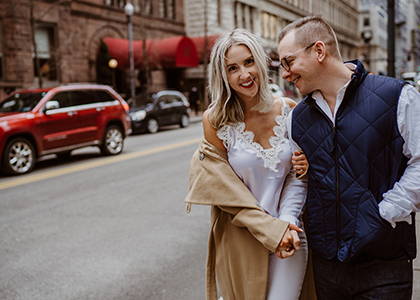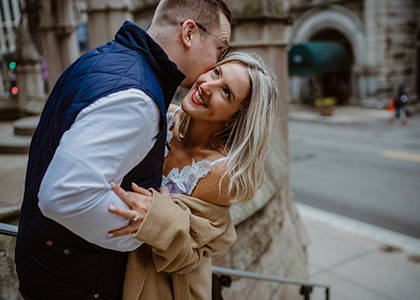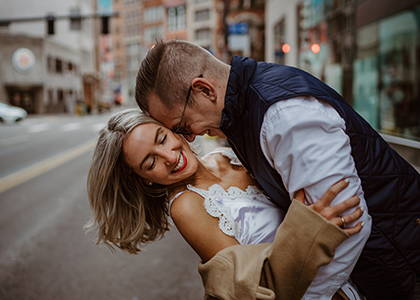 About the Proposal
---
Lee proposed on 9/9/19 after only having the ring in his possession for 24 hours. He was just "too excited to wait any longer!" Lee picked up the ring from Henne Jewelers on Wednesday and the next night he was at Allison's parent's house showing them the ring and asking her father for permission. He originally had a plan to propose at Sienna Mercato where their first date was, however after showing her parents, Lee told them he was too excited and may do it that night. He asked Allison that night in their kitchen!
Looking Toward the Future
---
The wedding will be held on January 9, 2021 at Saint Paul Cathedral, followed by a reception at the Carnegie Museum in the music hall foyer. Lee and Allison both used to go to the "Dinosaur Museum" when they were little kids. Who knows, maybe they were there at the same time!
We love celebrating our Henne couples. Thank you for sharing your #HenneMoments with us!
---