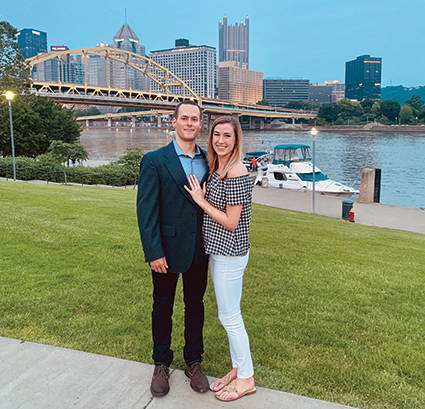 About the Proposal
---
Kailey and Adam met online. Both of them are from Pittsburgh. They had their first date downtown and spend nearly every weekend running the riverfront trails. It was important to Adam that the city be a part of their engagement.

He told Kailey that they needed to meet his sister and her boyfriend at the Mister Rogers statue before drinks at Southern Tier. Once they got to the park next to the statue, Adam proposed with the city in the background.
---
Looking toward the Future
---
Adam and Kailey recently bought a house in Garfield. They are looking forward to moving in and planning their Fall 2020 wedding!

---
We love celebrating our Henne couples. Thank you for sharing your #HenneMoments with us!
---