A Rare Gem for a Once-in-a-Lifetime Love
After 5 1/2 wonderful years together, Michael surprised Morgan one date night with a trip to Henne to look for an engagement ring. They worked with Nina to design their dream ring - a rose-cut black diamond halo. Morgan had a vision of what she wanted, and Nina went above and beyond to deliver. The couple learned through the process that rose-cut black diamonds are rather unique and sometimes difficult to source. Nina was a gem (pun intended), and found one within a week, along with other options too!
Why Henne?
Michael and Morgan had heard good things about Henne on the radio and Instagram, so they went in to check out what the store had to offer. After describing their vision to Nina, she was able to pull settings exactly like what they wanted, and was able to source numerous black diamonds for the center diamond within a week. They came back to look at the options, and Nina was able to give them great advice on which would work best with their chosen setting. Nina was the best!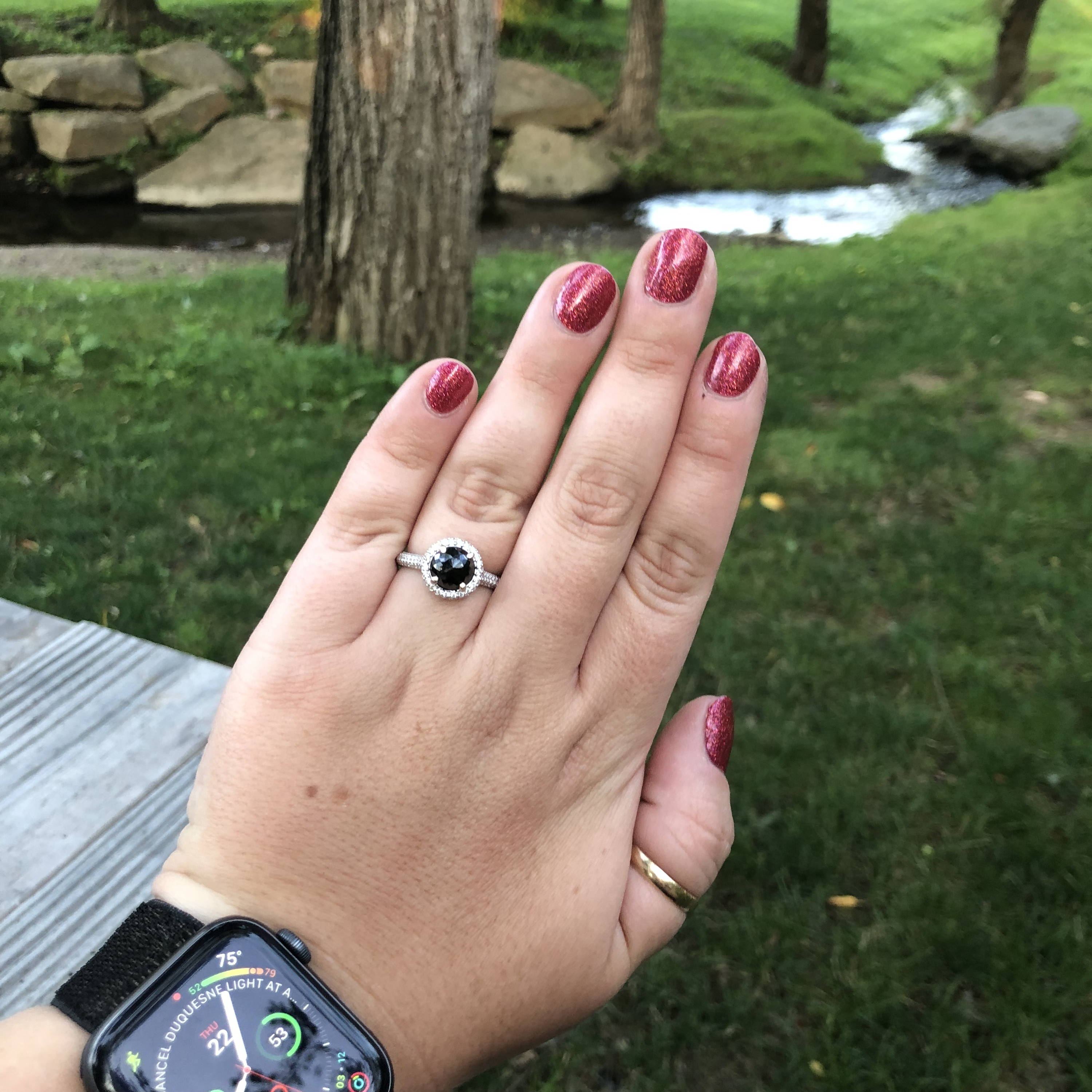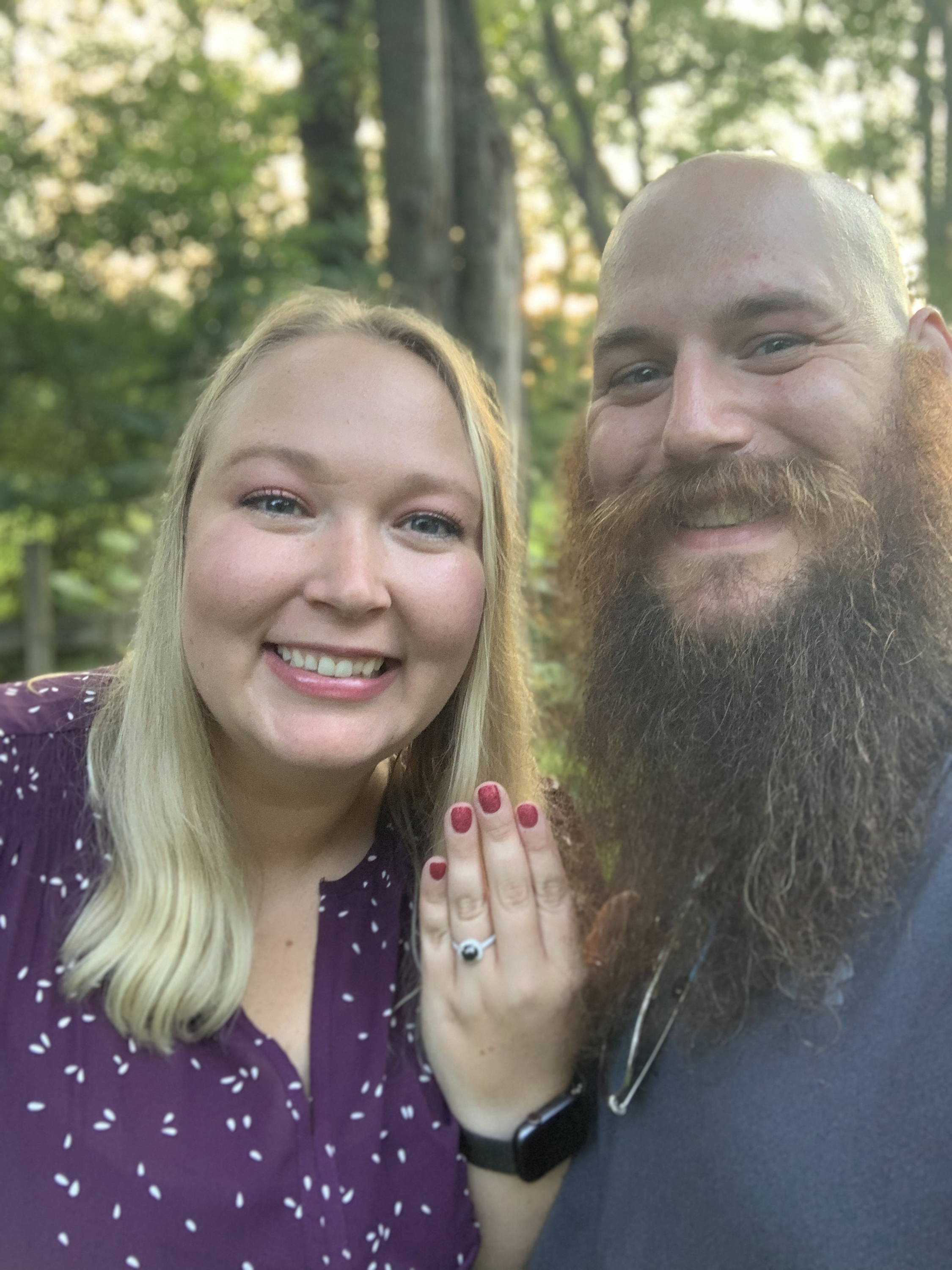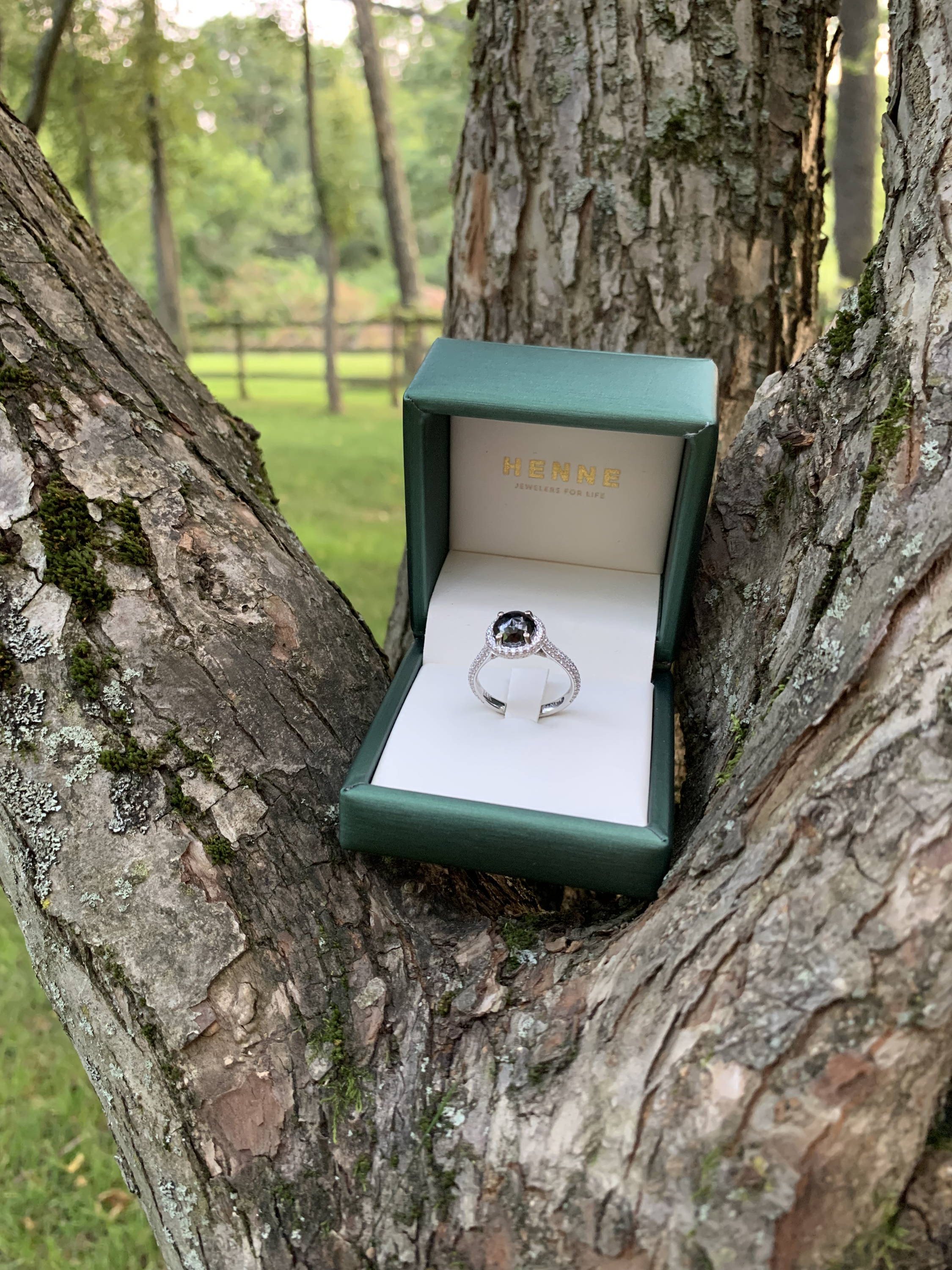 We love celebrating our Henne couples. Thank you for sharing your #HenneMoments with us!
---